EXCLUSIVE HALO SERIAL NUMBERS #1 TO 10 ARE FOR SALE. Contact Tony Nasser Via Halo Facebook page. The Prototype is not for sale.
​.........................................................................................

HALO Certification is proud to announce the exclusive Stan Lee Collectibles, SUPANOVA black label that will only be available for submissions at the Brisbane & Adelaide Supanova Comic Con's Nov. 2017.
"There are defining moments for every company, I believe this is a milestone for Halo Cert. & the Australian people. Many thanks must go to Daniel Zachariou Supanova Comic Con. & Gaming & Max Anderson Stan Lee Collectibles.com without who's involvement this simply would not happen. I'm proud of our exclusive Stan Lee label. Brett Nolan who masterminded the HALO blue label has excelled himself with this exclusive commemorative Stan Lee label. Let the good times roll". Grant Adey Managing Director Halo Certification Pty Ltd.
SALES:
STAN LEE / SUPANOVA Certified Autograph black label encapsulation $70au
Standard blue Label Certified Autograph encapsulation $50au
information contact;
Grant Adey 0434 987 441 email via this website contact page
Tony Nasser 0418 757 903 email via website
Norm Bardell Fats Comics 0419 798 688
Karen Bardell Fats Comics 07 3124 6750
New Zealand Clint Jones +64 9-4157157
USA Del Stewart email via this website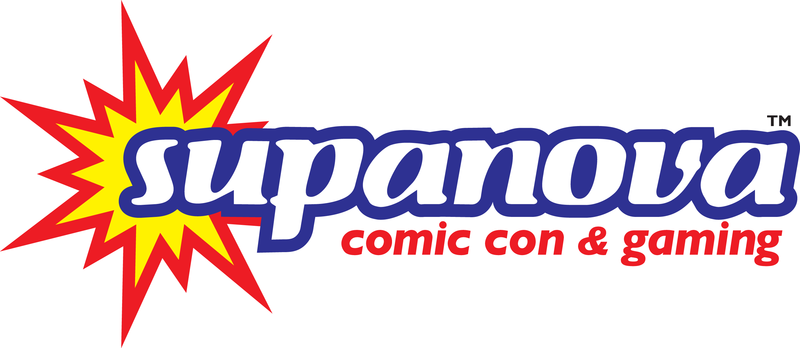 STAN LEE: STAN LEE: STAN LEE: STAN LEE:
SUPANOVA Brisbane Convention Centre 10/11/12th November. Adelaide 17-18-19th. Nov.
"STAN the MAN" is back in OZ!
Supanova's "DAN the MAN", the guy who brought you Stan Lee in 2014 has done it not once but an unbelievable twice, Brisbane & Adelaide !!!!!!!!! ....
At Halo cert. we are working on something very special to celebrate this monumental event.

"A concerted effort & major capital injection has been made by the Australian Comic convention leaders to put comics back into "Comic Con.". My 20 or so years of experience in the industry has seen many changes, never have I seen such reform in a short amount of time. Leadership must come from the top, & that it is. The solid foundation blocks being laid may not be obvious at the moment, in the big picture the Australian industry will offer greater opportunity to all. Let the good times roll" . Grant Adey Managing Director Halo Certification Pty Ltd.




---
Standard $35 Rate SOLD OUT till 2018.
NEW TURN AROUND TIMES POSTED. THE PAST FEW MONTHS HAVE SEEN A INCREASE IN BOOKS SENT IN FROM AUST. NZ. UK & CANADA. A WONDERFUL SHOW OF HANDS FROM THE COMMONWEALTH COUNTRIES. MANY THANKS FROM ALL AT HALO CERT.

NEW 2017 GRADING GUIDE OUT NOW.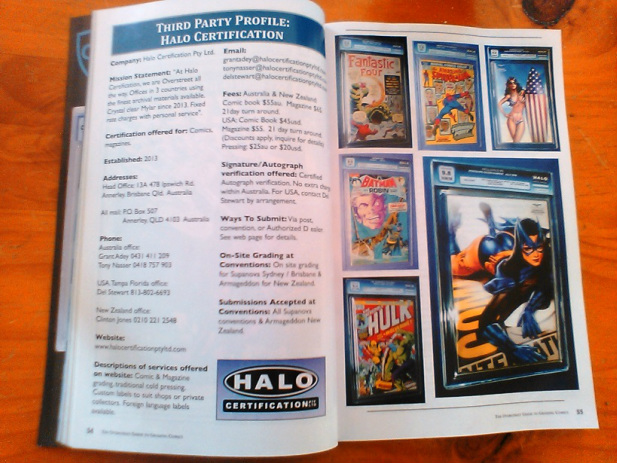 Many thanks to:

Robert M. Overstreet, Mark Huesman, J. C. Vaughn, Amanda Sheriff & Carrie Wood for their continued support.

"To Overstreet, our loyal customers & authorized dealers here in Aus., NZ & USA I say thank-you. I'm speechless, CGC, CBCS & Halo, to be listed in the same book as these two industry giants is a honour." Grant Adey Managing Director of Halo Cert.


---